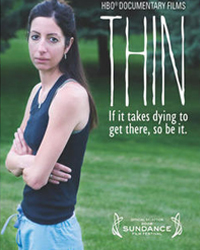 Project Details
Released
2006
Production Company
HBO/Actual Reality/directed by Lauren Greenfield
Visit Film Website
Project Details
THIN is a cinema verité documentary that takes us inside the walls of Renfrew, a clinic in southern Florida that specializes in the treatment of eating disorders. Renowned documentary photographer Lauren Greenfield makes her directorial debut with this film and chronicles the treatment of four women as they struggle to overcome an illness that has consumed their lives. With breathtaking style and remarkable intimacy, Greenfield interweaves both the physical and emotional ramifications of this complicated disease and the stories of the brave wounded women on this arduous journey to recovery. The film premiered at Sundance Film Festival, 2006 and won praise from critics and audiences around the country, making its broadcast debut on HBO, and garnering an Emmy Nomination.
HBO/Actual Reality Pictures
Produced by R.J. Cutler, Lauren Greenfield, Amanda Micheli, and Ted Skillman
Directed by Lauren Greenfield
Edited by Kate Amend, ACE
Original Score by Miriam Cutler
HBO Premier Broadcast 11/14/06, and is still airing on HBO
Nominated, Emmy award 2007
Winner, 2006 Award for Best Documentary Film, Jackson Hole Film Festival
Winner, Documentary Grand Jury Prize, Boston Independent Film Festival
Winner, Documentary Grand Jury Prize, Newport International Film Festival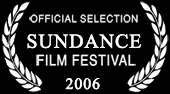 "... well-structured, fiercely candid movie." ~ Variety
For New York Times, MSNBC, People Magazine, LA Times, CNN and more press and interviews, click here.