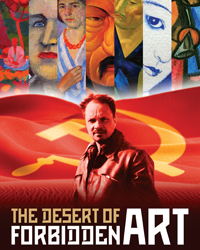 Project Details
Released
2011
Production Company
Independent Lens/Directed by Amanda Pope and Tchavdar Georgiev
Visit Film Website
Project Details
The filmmakers of THE DESERT OF FORBIDDEN ART address the question: How does art survive in a time of oppression?
During the Soviet rule artists who stay true to their vision are executed, sent to mental hospitals or Gulags. Defying Soviet censors, Igor Savitsky rescues 40,000 forbidden fellow artists' works and creates a museum now worth millions in a far-off desert of Uzbekistan.

Though a penniless artist himself, he cajoles the cash to pay for the art from the same authorities who are banning it. Savitsky amasses an eclectic mix of Russian Avant-Garde art. But his greatest discovery is an unknown school of artists who settle in Uzbekistan after the Russian revolution of 1917, encountering a unique Islamic culture, as exotic to them as Tahiti was for Gauguin. They develop a startlingly original style, fusing European modernism with centuries-old Eastern traditions.
Narrated by Sir Ben Kingsley, the film follows Savitsky's obsessive quest to protect this legacy, no matter what the dangers.
Visit THE DESERT OF FORBIDDEN ART on Facebook
PBS/Independent Lens
WRITTEN, PRODUCED AND DIRECTED BY
Amanda Pope
Tchavdar Georgiev
IGOR SAVITSKY'S VOICE BY
Ben Kingsley
ARTISTS' VOICES BY
Sally Field
Ed Asner
Igor Paramonov
EDITED BY
Tchavdar Georgiev
ORIGINAL SCORE BY
Miriam Cutler
Premiered at the Santa Barbara International Film Festival
Official selection, CINEQUEST, DOCAVIV, and BEIJING. and screened at festivals all over the world
Winner, Cine Golden Eagle Award
2012 Emmy nomination, News and Documentary Film: Outstanding Individual Achievemment in a Craft: Music/Composer Miriam Cutler
2012 Emmy nomination, Outstanding Arts and Culture Programming
Audience Choice and Gold Medal for Excellence for Music in a Documentary Film, 2011 Park City Film Music Festival
Merit Award for Music, 2011 Montana CINE International Film Festival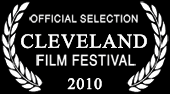 "A gorgeous documentary. The filmmakers let the art do the talking, with loving, lingering shots of the brightly colored works." ~ The New York Times

"An extremely eloquent and captivating documentary film." ~ Edward Goldman from KCRW ArtTalk for The Huffington Post
"A must-see film for anyone interested in art." ~ The Village Voice
Critic's Pick ~ New York Magazine