Composer Miriam Cutler speaks about her work on the compelling documentary Gabby Giffords Won't Back Down and the epidemic of gun violence in America. READ MORE...

---

In our rewarding exchange, Miriam discusses her path to a purpose-driven career in the arts and her experience as a navigator and tastemaker in the 'post-truth' era. READ MORE...
---

Miriam Cutler talks with Creative Future about her life as a film composer READ MORE...
---
Miriam Cutler talks to Classical MPR on her journey to become a documentary composer and co-founding the Alliance for Women Film Composers LISTEN TO THE INTERVIEW...
---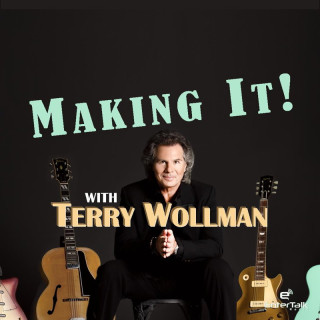 Making It! with Terry Wollman interviews Miriam Cutler READ MORE...
---

Miriam Cutler and Kathriyn Bostic Interview with Liz Whittemore: They talk about the Alliance of Women Film Composers. READ MORE...
---

Listen to Miriam on this popular podcast.
---

Ethel: Interview with Miriam Cutler: Thank you very much Miriam, for answering some questions for Asturscore about your music in Ethel, one of your last works. First of all, tell us…. how did you get to this project? READ MORE...
---

A Word With Film Composer Miriam Cutler: Miriam Cutler is an Emmy nominated Los Angeles based musician. Although her name may not sound immediately familiar, Miram has made the scores to many well known films. READ MORE...
---

Emmy-nominated composer Miriam Cutler takes to the Comet Couch to talk about her new documentary "Ethel", a full-length feature on the life of Ethel Kennedy, which premiered at Sundance 2012 and will be released on HBO this fall. Miriam is a renaissance woman. GO WATCH...
---
NPR interview with Miriam Cutler on her good friend showman Ivor David Balding, who recently died at the age of 75. LISTEN TO INTERVIEW...
---

Miriam Cutler Sheds Light On Working in the Boys Club of Film Composing and How the Industry is Changing: After exploring the lack of ladies when it comes to the world of composing, I decided to go directly to the source and ask a composer who is currently (and actively) working in the business, and who also happens to be a woman. READ MORE...
---

Composer Interview Miriam Cutler: The queen of documentary film scoring takes some time to chat about her career and her approach to documentary scoring. LISTEN TO INTERVIEW...
---

Spoiler Alert Radio -- All Things Film, Locally and Globally: Miriam Cutler has been writing, producing, and performing music for over 20 years and is based out of Los Angeles. LISTEN TO INTERVIEW...
---

Miriam Cutler's Reel-Life Music: After more than two decades of working as a film score composer, Los Angeles-based musician Miriam Cutler understands her job perfectly well: "I have really learned," she says, "that I am just a vessel for the director." READ MORE...