Sundance Closing Composer Profile: Miriam Cutler: Miriam Cutler serves as Lab Advisor for the Sundance Institute Documentary Composers Lab. When a member of this year's audience asked, "How do I go from sitting in the audience to sitting up there?" READ MORE...
---

Minding Your Beats And Cues: Tips for Working With a Composer. This article originally appeared in the Winter 2014 issue of Documentary magazine, a publication of the International Documentary Association. READ MORE...
---

What Happened to My Beautiful Score? What Every Film/TV Composer Should Know About Final Audio. Article in The Society of Composers and Lyricists The Score. READ MORE...
---

Miriam Cutler, Sound to Sound: The Messenger's ubiquitous critic speaks to award-winning composer Miriam Cutler. READ MORE...
---

To Compose or Not To Compose: Choosing the right music and understanding the cost. READ MORE...
---

Guest Post: One Woman's View of Composing In/Out of Hollywood: Writing a blog for a website called Women & Hollywood presents an interesting opportunity for this film composer who dwells primarily in the world of indie documentaries. READ MORE...
---

Sundance 2012: The Sundance excitement starts from the moment I get the phone call from my director that we will be premiering at Sundance – especially if we have actually finished the film in time. READ MORE...
---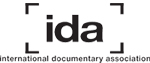 Sound Advice: How to Ensure Your Audio Playback Comes Through Loud and Clear: I recently completed the score for a wonderful film of which I was proud to be part. The filmmakers and I collaborated for months, working each cue until it perfectly achieved our intentions. READ MORE...
---

You Shoot, They Score: A Film Composer's Tips for Finding the Right Musical Accompaniment. READ MORE...
---

Everything You Always Wanted to Know About Film Scoring But Were Afraid to Ask: Over the years, many moviemakers—even the most experienced— have admitted to me that they find the film scoring process to be one of the most intimidating and mysterious aspects of making movies. READ MORE...