Women film composers hope to bring change, work and recognition in an unequal industry. READ MORE
---

The Alliance for Women Film Composers founded by Laura Karpman, Miriam Cutler and Lolita Ritmanis is aiming to make women composers more visible. READ MORE
---

"Newtown" a documentary that united 17 composers for its emotional soundtrack, including Miriam Cutler. Hence, considered one of the most ambitious scores. READ MORE
---

Only three scores, out of 112 eligible for the Oscar, were composed by women. One of them by Miriam Cutler for "The Hunting Ground". READ MORE
---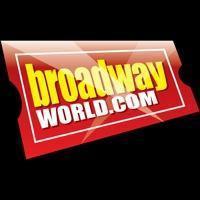 Miriam Cutler and Lolita Ritmanis to Present Berklee College of Music Scholarship. The BMI sponsored scholarship will go to a film scoring student selected by the department on the basis of their demonstrated musical ability and potential for career success in film scoring. READ MORE
---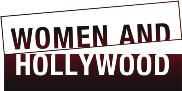 Women Who Score Made History for Female Composers: Miriam Cutler together with Laura Karpman, Lolita Ritmanis, and the support of BMI's Doreen Ringer Ross, established The Alliance for Women Film Composers. READ MORE
---

Composer Miriam Cutler is the Musical Class Act of the HBO Documentary "Ethel": What do documentaries and great composers have in common? READ MORE

---

Things You Didn't Know About Miriam Cutler: Miriam Cutler has been an SCL Board Member for over 10 years. Starting out as a musician and songwriter, going on to be a pivotal member of Danny Elfman's Mystical Nights of The Oingo Boingo... READ MORE
---

Miriam Cutler is an emmy nominated film composer with an extensive list of credits and over 20 years of experience in the music industry. READ Q & A...
---
The Great Musical Times of Composer Miriam Cutler of HBO's Documentary ETHEL: It is with great pleasure that I get introduce you (the readers) to another special musical voice. READ MORE...
---

A Documentary Composer Hears How Life Shouldn't Be a Circus for 'One Lucky Elephant': As one of Hollywood's most prolific female composers, Miriam Cutler has gone from LA avant-garde musician to climbing the ranks of lunatic low-budget movies, all on her way to becoming an in-demand, eclectic voice. READ MORE...
---

Women in Film Music - Or How Hollywood Learned to Hire Female Composers for (at least) Some of Their Movies: If you own a film music collection, count the number of scores written by female composers. Then count the number by men. READ MORE...