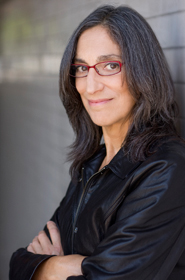 Three time Emmy-nominated Composer, Miriam Cutler has an extensive background in scoring for independent film & TV projects, as well as two circuses. Her passion for documentaries has led to a focus in non-fiction award-winning and festival favorites. She wrote the scores for RBG (CNN) and Dark Money (PBS) which both premiered at Sundance 2017 and Love, Gilda (CNN) which premiered at Tribeca 2018. All three films had theatrical releases with RBG being one of the highest earning documentaries ever. RBG was nominated for an Oscar and four 2019 Primetime Emmys (1 for score), winning 1 Emmy. Love, Gilda was nominated for two Primetime Emmys (one for score) . Other highlights include BAFTA nominated Lost In La Mancha, Emmy winners One Last Hug, Vito, Ghosts of Abu Ghraib, Desert of Forbidden Art (score also nominated); Oscar-nominated shorts Poster Girl and Kings Point; Emmy nominated Ethel, Thin, and Pandemic: Facing Aids. Sundance Special Doc Jury Prize winners American Promise and License To Kill.
One of her most recent 2019 projects, Flannery, a biography of the great American writer, Flannery O'Connor, has been awarded the inaugural Library of Congress Lavine/Ken Burns Prize for Film. Just complete Dilemma of Desire will premier at SxSW as part of the Documentary Spotlight.
Miriam is a member of the Documentary Branch of the Academy of Motion Picture Arts and Sciences and currently serves on the Branch Executive Committee. She also serves on the Executive Committee of the Music Branch of the TV Academy. As part of American Film Showcase, Miriam represents Documentary Film abroad for the US State Department Program in collaboration with USC School of Cinema. She has also been Composer in Residence at Columbia College of the Arts, taught a semester at California Institute of the Arts, and overseas at the Hollywood Music Workshop in Vienna. She's presented workshops at USC, UCLA, Chapman College, Berklee College of Music and internationally in Iceland, Borneo, Georgia, Austria, Spain, Germany.
Miriam Co-Produced as well as scored Dark Money (PBS) and One Lucky Elephant (OWN). She has served as Lab Advisor for the Sundance Institute Documentary Composers Lab since it began in 2003, as well as on documentary juries for the Sundance Film Festival, Independent Spirit Awards, International Documentary Association Awards, and American Film Institute's Film Festival Awards. She is a co-founder of The Alliance For Women Film Composers, and has been a long-time Society of Composers and Lyricists Board member. She has also co-produced two Grammy-nominated live jazz albums on PolyGram/Verve for Joe Williams, and albums for Nina Simone, Shirley Horn, and Marlena Shaw as well as independently released albums of her own songs and soundtracks. Miriam Cutler recently released a compilation album from 18 of her film scores, available from Movie Score Media: http://moviescoremedia.com/film-music-miriam-cutler/ and the Lakeshore release for the Love, Gilda Soundtrack: http://smarturl.it/LoveGilda