Shouting Fire
Stories From the Edge of Free Speech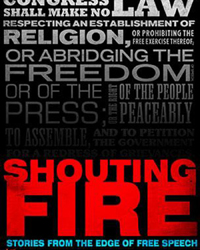 Project Details
Released
2009
Production Company
HBO/MoxieFirecracker/Directed by Liz Garbus
Visit Film Website
Project Details
Arab-Americans lose their jobs for discussing the word "intifada." Christian school-kids are suspended for wearing homophobic Bible-quoting T-shirts. Left-wing professors are fired for provocative remarks in the wake of 9/11. Most Americans believe the First Amendment is sacred and inviolate, but these are just some of the examples of the extent to which our freedom of speech is under attack on a daily basis.
SHOUTING FIRE: STORIES FROM THE EDGE OF FREE SPEECH explores the current state of free speech in the United States, and the threat it's under post 9/11. Our tour-guide through this perilous landscape is the filmmaker's father, First Amendment attorney Martin Garbus.
Visit SHOUTING FIRE on Facebook.
HBO/Moxie Firecracker Films

Producerd by 
Liz Garbus
, Rory Kennedy, 
and Jed Fothstein
Co-Produced by Karen H. Sim
Directed by 
Liz Garbus
Edit
ed by Karen H. Sim


Original Score by Miriam Cutler
World Premiere, Documentary competition, Sundance 2009
Nominated, Grand Jury Prize, Sundance 2009
HBO Premier, June, 2009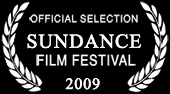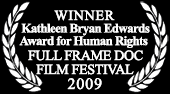 "A fine example of education that's entertaining." ~ Variety