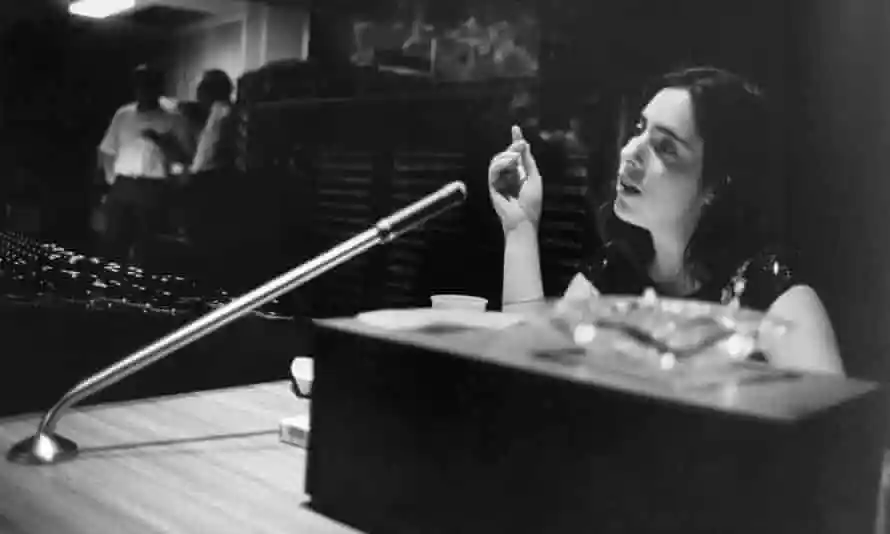 Rock & Roll Hall of Famer Laura Nyro, one of the most revered singer-songwriters of the 20th century, will be the subject of an upcoming documentary from Vistas Media Capital. Miriam Cutler will act as Executive Producer and Composer on the project.
Ben Waisbren (300, The Equalizer, Blood Diamond) and music producer Bonnie Greenberg (RBG) will produce the documentary about a talent who burst onto the scene in the late 1960s. Nyro made a breakthrough performance at the 1967 Monterey Pop Festival at the age of 19, possessing a multi-octave voice that could move easily through folk, jazz, soul and blues.
A director has yet to be announced for the project. Production is expected to begin this year. Laura's son, Gil Bianchini, will serve as an Associate Producer. Among the executive producers on the project are award-winning documentary composer Miriam Cutler (RBG, Ghosts of Abu Ghraib), who will write the score for the feature, and lawyer-producer George Gilbert (Laura Nyro Go Find The Moon: The Audition Tape; Trees Of Ages – Laura Nyro Live In Japan).
"We are proud to make a documentary that illuminates such an important and respected artist who has a passionate following throughout the world," commented Abhayanand Singh, co-founder and group CEO of Vistas Media Capital. "There is a universality to Laura's persona that appeals to audiences no matter where they live, and this is precisely what we are attracted to as producers and distributors–material that can really travel and be embraced globally. Vistas is excited to be working with such an experienced team from the music and documentary communities, who bring to the project a deep passion for Laura and her music."
Read more about the new documentary over at Deadline: https://deadline.com/2022/05/laura-nyro-documentary-vistas-media-capital-producers-ben-waisbren-bonnie-greenberg-news-1235020960/amp/