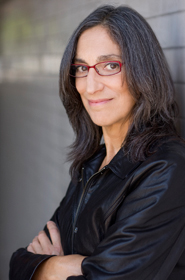 Emmy nominated Composer, MIRIAM CUTLER is passionate about scoring documentaries, among them Emmy winning, Sundance, and Oscar nominated films: ETHEL, LOST IN LA MANCHA, THIN, POSTER GIRL, KINGS POINT, GHOSTS OF ABU GHRAIB, AMERICAN PROMISE, VITO, DESERT OF FORBIDDEN ART, SCOUTS HONOR, LICENSE TO KILL, ONE LAST HUG.
Her score for THE HUNTING GROUND, received Best Documentary Score Award from Hollywood Music In Media. She recently completed the score for A PLASTIC OCEAN, soon to be released.
Miriam Co-Produced and scored ONE LUCKY ELEPHANT and has served often as Lab Advisor for the Sundance Institute Documentary Composers Lab, on documentary juries including Sundance, Independent Spirit Awards, IDA Awards. She has been a guest instructor at USC, Loyola Marymount, Columbia College Chicago, UCLA, International Documentary Association, and more. She has co-produced two Grammy-nominated live jazz albums on PolyGram/Verve for Joe Williams, and albums for Nina Simone, Shirley Horn, and Marlena Shaw plus her own music. Miriam is an Academy of Motion Picture Arts and Sciences Documentary Branch member, a long time board member of The Society of Composers and Lyricists, and a film expert for the USC/US State Department's American Film Showcase.